Audiobooks are ideal for getting more stories into your brain, especially when you don't really have the time or the capacity to sit down with a paperback. The beauty of audiobooks is they can liven up the most boring task; they can also help you relax as you engage in a favorite activity. And who doesn't need a little help relaxing these days?
The possibilities are endless. To get you started, here are a few suggestions for things to do while you listen to an audiobook, as well as listening recommendations to pair with them.
---
Arts and crafts
Coloring
Coloring is a great way to soothe frayed nerves. And you COULD listen to a lovely story at the same time, like, say, The Bookish Life of Nina Hill, which is a hug in book form. But you could also listen to this murder story by Sarah J. Harris in which color is a big part of the plot…
Knitting
Coming in May, Real Men Knit is the story of Jesse Strong, who wants to keep his adoptive mom's knitting store open when she passes away. And on whom a part-time shop employee has a crush… This sounds as delightful as the fluffy sweater you might be currently knitting.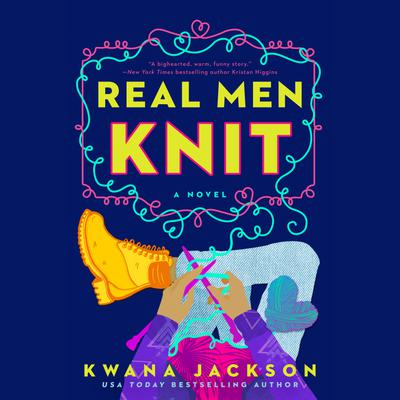 Lettering
I've been meaning to get into calligraphy for a while, and there's something about the repetition of it—and really slowing down to take your time over each letter—that's really soothing. I've also been meaning to read this book for a while — it's the story of Meg Mackworth, expert calligrapher and reader of signs that other people miss, including that of an impending failed marriage…
---
Building Things
Doing Jigsaw Puzzles
Putting things together to create a complete picture… that sounds a lot like what mystery novels and thrillers do. Here's one I loved about a Member of Parliament accused of assault, told mostly from the point of view of the lawyer prosecuting him.
Building with Lego(s)
Can you build a girl out of Lego? The heroine of How to Build a Girl doesn't use bricks to make herself a new identity. Instead, she uses books and poetry and pop songs and bad heroes.
---
Outside
Going for a walk
You might not be walking the Pacific Crest Trail, but you can imagine that you are as you take a stroll through your neighborhood with Cheryl Strayed's modern classic memoir in your ears.
Gardening
Rules for Visiting is a lovely book about friendship, loneliness, and midlife. Its heroine, May Attaway, is more into plants than she is into people, and her story will help you reflect on both.
Running
I see a lot of runners out and about, and I wonder how many of them have discovered the joy of audiobooks. If you're sick of your Spotify playlist, it might be time to exchange it for this short book by master of prose (and lover of running) Haruki Murakami.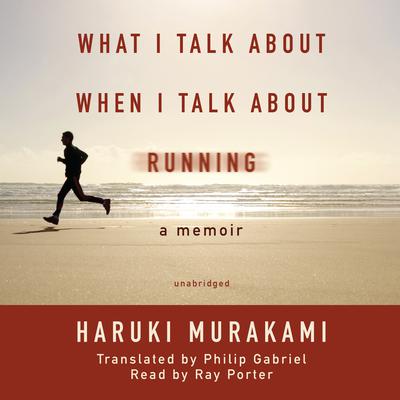 Going for a Drive
We all need a chance of scenery sometimes, and if you're lucky enough to have a car, then a drive down the highway with your windows open, the wind in your hair, and an audiobook blasting might be your perfect escape. Catch up on an underrated classic: Travels with Charley tells the story of John Steinbeck and his French poodle as they drive across America. The eloquent author reflects on the people and places he finds along the way.
Walking Your Dog
If you're more into the dog than the traveling part, Separation Anxiety might be just what you're looking for. Its heroine, struggling with marriage, writing, finances, and grief, starts to wear the family dog in an old baby sling for emotional support. Bookseller Maxwell Gregory from Lake Forest Book Store says "this thought-provoking novel is full of heart, hope, and the strength to move forward" — and who couldn't do with some of that?
---
In the Kitchen
Dishes
I once had a roommate who refused to use the dishwasher because she found doing them by hand to be soothing. While I can't pretend to understand that, dishes are something we all have to contend with — whether it's scrubbing by hand or loading and unloading the machine, as God intended — and an audiobook can either make the process less unappealing for people like me, or increase the pleasure (?) for people like her. Either way, a good pairing is the bestselling Obama-approved memoir, Maid, by Stephanie Land.
Cleaning
A Manual for Cleaning Women is a collection of short stories by an undeservedly little-known 20th century American writer, Lucia Berlin. She's been compared to Raymond Carver and Grace Paley, so maybe you won't mind if this book isn't technically all about cleaning.
Baking Bread
Suddenly, everyone appears to be baking bread. Robin Slough was ahead of the curve, though, with his book Sourdough, a follow-up to his beloved first book, Mr Penumbra's 24-Hour Bookstore. I imagine it's best paired with the smell of bread rising in your oven.
Baking Cakes
Others of us are turning to cake, and The Particular Sadness of Lemon Cake, a novel about a girl who can taste emotions in food, is a great one to listen to as you measure out flour and butter and separate egg yolks from whites — meditative, calming activities in themselves.
Cooking
And when you're not sifting and folding as much as you're chopping and grating, turn to this French novel published last year about a fictional legendary chef narrated by her former assistant (and unrequited lover).
---
Um, Miscellaneous?
Gaming
Listen, I know zero about this — let alone how you can possibly concentrate on jumping over flowerpots (the extent of my gaming experience, circa 1992) while you listen to a story being told to you, but I'm assured it's not only possible but also desirable. And if you're into gaming, you're probably going to like Ready Player One.
Tidy a Room
I hear some people find organizing a wardrobe to be calming and therapeutic. If you're one of those people, you'll probably find Marie Kondo to be just the voice of reason in your ear that you're looking for.
---
And, Most Importantly
Cuddling Your Cat
The Travelling Cat Chronicles is one of my favorite books in recent years. It's mostly told from the perspective of the cat in question, who is by turns acerbic, selfish, and sweet. Thanks to the audiobook, you can bond with your own pet on your lap while you're transported to Japan by a touching story.