Angie Thomas, author of The Hate U Give and most recently Concrete Rose, is this year's Independent Bookstore Day Ambassador!
---
What's Independent Bookstore Day, you ask?
This year's Independent Bookstore Day takes place on Saturday, April 30th, and encourages readers to visit and support their local bookstores. As the first audiobook platform to allow readers to purchase audiobooks through independent bookstores, Libro.fm celebrating IBD all week long this year!
From April 25th–May 1, Libro.fm listeners can shop a special sale of bestselling audiobooks for $5 or less, get a free audiobook when they begin a membership or invite a friend to Libro.fm, enter to win free merch, and more!
---
Angie Thomas shared her favorite audiobooks with us, which you can purchase through your local bookstore with Libro.fm!
---
By Mildred D. Taylor • Narrated by Lynne Thigpen & Jacqueline Woodson
This was one of my favorites as a child and still is. Though Cassie Logan's story is set decades before I was born, she—like me—was a black girl living in poverty in Mississippi. She was the hero I aspired to be, and as a reader, this was the first time I read a book and saw myself on its pages.
By Maya Angelou • Narrated by the author
As a teenager, I started to dislike reading, mainly because it was hard to find books I identified with. This is one of the few books that pulled me in at that time.
By Walter Dean Myers • Narrated by full cast
I am able to write the young adult novels that I write only because of Walter Dean Myers. Monster is a modern classic. Through a combination of screenplay excerpts and diary entries, it tells the story of 16-year-old Steve Harmon as he awaits trial for murder, and shows us the dehumanization that Black boys often endure, especially within the justice system.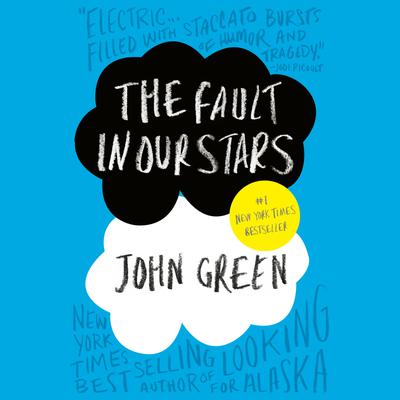 By John Green • Narrated by the author, Kate Rudd & Laura Grafton
This book nurtured my love for young adult fiction. As soon as I started reading it, I was hooked.
By Jason Reynolds • Narrated by the author
Long Way Down is a masterpiece from one of the best authors that children's literature has ever seen. Told in verse, it follows a young boy, Will, as he takes an elevator ride on his way to avenge his brother's murder. But over the course of the ride, he encounters the spirits of those he's lost to gun violence. Haunting but necessary.
By Ta-Nehisi Coates • Narrated by the author
Although Coates wrote this book as a letter to his Black son, it is also a letter to all Black boys, and to all of us, about what it truly means to be Black in America.
By Nic Stone • Narrated by the author & Dion Graham
Anyone who follows me on social media knows that Nic Stone is one of my best friends, but she's also one of my favorite authors. Her phenomenal follow-up to 2017's Dear Martin tells the story of Quan, a young man incarcerated and accused of murder. More than that, it's a story of Black boyhood, the ways in which the system fails boys like Quan, and how we can create a better world for them.
By Jason Reynolds • Narrated by Guy Lockard
I love every single thing Jason does. I would read his grocery lists.
By Adam Silvera • Narrated by Michael Crouch, Robbie Daymond & Bahni Turpin
[Adam] brings me all the joy in the world, despite the fact that his books give me all the heartbreak in the world.
By Becky Albertalli • Narrated by Michael Crouch
[Becky Albertalli writes] wonderful, diverse love stories.
Get a free audiobook!
When you start a new Libro.fm membership in support of bookstores, you'll get a bonus audiobook credit.