Kendra here! I'm the Co-founder of Reading Women, a podcast with Lit Hub Radio that features books by or about women. Reading Women releases new episodes every Wednesday. Each month features two episodes on the same theme—one highlighting several titles and one discussing two titles more in depth—as well as two author interviews with talented women writers. Past guests have included brilliant authors like Min Jin Lee, Margaret Wilkerson Sexton, Leigh Bardugo, Emily St. John Mandel, and Wayétu Moore.
Because of my disability, I read exclusively via audiobook, meaning that I listen to over 150 audiobooks every year. Without audiobooks, reading wouldn't be accessible to me, so I'm so grateful for companies like Libro.fm that make audiobooks available to so many people.
In honor of Women's History Month, here are eight of my favorite audiobooks that are that perfect blend of a brilliant story performed by an equally excellent narrator.
For even more audiobook recommendations, you can find Reading Women over on our website, Instagram, and Twitter.
---
By Deesha Philyaw • Narrated by Janina Edwards
To start out with a bang, I have to tell you about my favorite audiobook of 2020: The Secret Lives of Church Ladies by Deesha Philyaw. This short story collection features Black women, particularly queer Black women, as they deal with family connections, sexuality, friendship, and so much more. The way that Philyaw situates her characters in Black Southern culture is a masterclass in place and characterization. Narrator Janina Edwards performs this audiobook perfectly, drawing listeners into each story.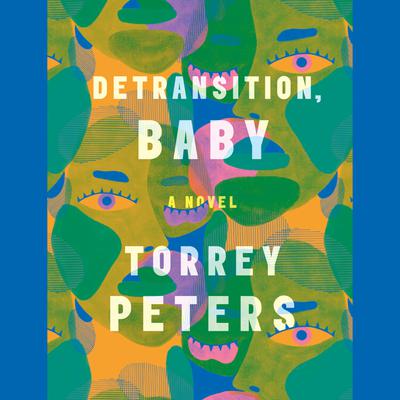 By Torrey Peters • Narrated by Renata Friedman
For Women's History Month, Reading Women is celebrating work by trans women and femmes! One of our picks is Detransition, Baby by Torrey Peters, which will captivate you from the first few minutes. Renata Friedman's performance captures the mood of the book so brilliantly. This novel centers the trans experience, always focusing on trans folks in the novel and never catering to the cis gaze. What's more, Detransition, Baby is a brilliant page turner.
By Leah Johnson • Narrated by Alaska Jackson
When I first heard Alaska Jackson's voice through my headphones, I knew I was in love. But then the story unraveled and I felt equally infatuated with Leah Johnson's storytelling. This young adult novel, You Should See Me in a Crown, follows a Black, queer high school girl who joins her school's prom queen competition to win some much-needed scholarship money. But when she starts to fall in love with another girl in the competition, everything becomes way more complicated than she first envisioned.
By Carolina De Robertis • Narrated by the author
Who doesn't love a story about a group of queer women creating a found family together? Set in Uruguay and beginning during the 1970s, Cantoras weaves together the story of a group of women who create a space for themselves in a house next to the ocean. Through the years, they return again and again, finding solace together in the face of break ups, family drama, and the harsh dictatorship in their country. De Robertis narrates the novel herself, adding that special extra layer of depth that often happens when the author performs their work themselves.
By Tara June Winch • Narrated by Tony Briggs
One of 2020s best hidden gems (at least hidden in the American market) is Tara June Winch's The Yield. When August's grandfather dies, she returns to her family's home in Australia to lay him to rest. But when she discovers that her grandfather had been working on a dictionary of their Native language, August begins to reassess her relationship to her ancestral homeland and culture.
By Alice Wong • Narrated by the author & Alejandra Ospina
As a disabled woman, I rarely see that part of myself represented in books. So last year when I listened to Disability Visibility I held my physical copy of the book and just cried. I had never felt so seen. Alice Wong edited this essay collection with such care, ensuring that a wide range of experiences were represented. The audiobook's narrator, Alejandra Ospina, is also disabled, and performs the book with clarity and so much depth of emotion, creating this perfect balance for the audio experience.
By Zahra Hankir • Narrated by Soneela Nankani
Our Women on the Ground edited by Zahra Hankir stands as my favorite essay collection of 2019. These essays feature Arab women around the world reporting on events both big and small. These women are determined to do their jobs and make a difference where they can. They are both fierce and vulnerable in their writing, painting a well-rounded picture of their experiences. As if that wasn't fantastic enough, one of my favorite audiobook narrators, Soneela Nankani, performs the collection.
By Joy Harjo • Narrated by the author
My favorite way to enjoy poetry is sitting with a physical copy in my hand as I listen to the poet perform their work themselves. An American Sunrise by Joy Harjo, America's current poet laureate, is the perfect example. Since music plays such a huge inspiration for Harjo's work, you can often hear her sing part of her poems. It makes for a truly enrapturing experience.
---
Browse all these audiobooks and support a local bookstores with your purchase:
In honor of Women's History Month, Kendra of Reading Women picked out eight of her favorite audiobooks that are that perfect blend of a brilliant story performed by an equally excellent narrator.
Get a free audiobook!
When you start a new Libro.fm membership in support of bookstores, you'll get a bonus audiobook credit.