We see the future (of audiobooks)…and it's bright! We're bringing you an inside look at all the hottest spring audiobooks you won't wanna miss. The best part? You can pre-order them all through Libro.fm today and support of your local bookstore. Your future self will thank you!
Read more about our twelve most anticipated titles—featuring celebrity narrators, audio exclusives, and fan-favorite authors—which you can pre-order right now!
Want to skip ahead? Choose the category below that best suits your interests:
Bestselling Authors | Celebrity Reads | Full Cast Narration | Read by the Author | TikTok Famous
---
Bestselling Authors
You know them, you love them—the authors in this category have a track record of writing bestsellers.
By Emily Henry • Narrated by Julia Whelan
Emily Henry follows up the success of Beach Read and People We Meet on Vacation (one of our bestselling audiobooks of 2021) with Book Lovers, a romance about a literary agent and editor who find themselves thrown together in a series of meet-cutes that aren't cute. If that wasn't enough, fan favorite and award-winner Julia Whelan is the narrator.
Perfect for fans of…unlikely love stories, bookish characters, intense chemistry.
Publication date: May 3, 2022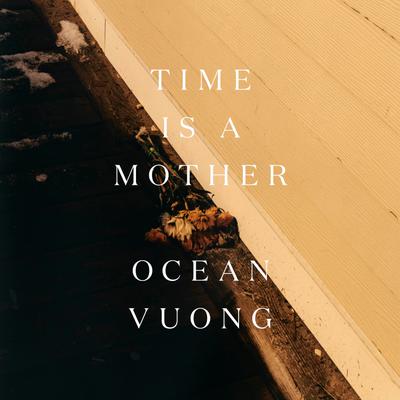 By Ocean Vuong • Narrated by the author
Following the success of his debut novel, On Earth We're Briefly Gorgeous, Time Is a Mother sees Vuong return to poetry in this deeply intimate search for life among the aftershocks of his mother's death. Narrated by the author, these poems explore the paradox of sitting within grief and surviving it.
Perfect for fans of…family stories, experimentation with language & form, author-narrated audiobooks.
Publication date: April 5, 2022
By Akwaeke Emezi
If you loved Akwaeke Emezi's Freshwater or The Death of Vivek Oji, Emezi's latest promises a re-imagination of the love story from an author who flourishes in any genre. You Made a Fool of Death with Your Beauty is a fresh and seductive novel about a young artist healing from loss who finds herself in a whirlwind summer of love and self-discovery.
Perfect for fans of…explorations of grief, love against all odds, steamy reads.
Publication date: May 24, 2022
---
Celebrity Reads
Get your dose of celebrity with these audiobook picks.
By Janelle Monáe • Narrated by Janelle Monáe and Bahni Turpin
Janelle Monáe's The Memory Librarian returns to the world of her hit album, Dirty Computer. With the help of an array of talented contributors, Monáe narrates stories that explore "how different threads of liberation—queerness, race, gender plurality, and love—become tangled with future possibilities of memory and time in…a totalitarian landscape."
Perfect for fans of…multidisciplinary world-building, science fiction, explorations of identity.
Publication date: April 19, 2022
By Viola Davis • Narrated by the author
Viola Davis, the Oscar– and Emmy–award–winning star of the big screen (Fences, The Help), television (How to Get Away with Murder), and theater tells her story in Finding Me. In her memoir, the pioneering actress aims to "inspire you to light up your own life with creative expression and rediscover who you were before the world put a label on you."
Perfect for fans of…author-narrated memoirs, stories of struggle & self-love, Hollywood triumphs.
Publication date: April 26, 2022
By James Patterson & Dolly Parton • Narrated by Dolly Parton, Kelsea Ballerini, James Fouhey, Kevin T. Collins, Peter Ganim, Luis Moreno, Soneela Nankani, Ronald Peet, Robert Petkoff, Ella Turenne & Emily Woo Zeller
America's sparkly sweetheart and savior, Dolly Parton, partners with bestselling author James Patterson for Run, Rose, Run. Featuring an exclusive audio-only song and a huge start-studded cast of sing-songwriter narrators, this thriller about a young singer on the rise and on the run is sure to be a wild ride.
Perfect for fans of…stories of danger & desire, full-cast narration, exclusive audio features.
Publication date: March 7, 2022
---
Full Cast Narration
These audiobooks promise to put voices in your head in the best way possible—with multiple narrators!
By Emily St. John Mandel • Narrated by John Lee, Dylan Moore, Arthur Morey & Kirsten Potter
The bestselling author of Station Eleven and The Glass Hotel returns with Sea of Tranquility, a novel that takes the reader from Vancouver Island in 1912 to a dark colony on the moon five hundred years later. Emily St. John Mandel's epic jumps timelines and worlds to explore themes of art, time, love, and plague, and the audiobook features a full cast of narrators.
Perfect for fans of…dystopian settings, time travel, artistic characters.
Publication date: April 5, 2022
By Peng Shepherd • Narrated by Emily Woo Zeller, Nancy Wu, Karen Chilton, Ron Butler, Neil Hellegers, Jason Culp & Brittany Pressley
From the author of The Book of M, Peng Shepherd's latest, The Cartographers, tells the story of a young woman who discovers a strange map in her deceased father's belongings and the deadly secret it holds. This thriller begins with a dead body discovered at the New York Public Library and uses a full cast of narrators to tell the story of adventure and mystery that unfolds.
Perfect for fans of…dark family secrets, stories of history & magic, ancient places.
Publication date: March 15, 2022
---
Read by the Author
If you love a story told straight from the author's mouth, these author-narrated picks are for you!
By Mary Childs • Narrated by the author
Mary Childs, host of the podcast Planet Money self-narrates The Bond King, the nonfiction account of how one ruthless investor changed American finance forever. Bill Gross's journey from a card-counter and gambler to the founder of founded Pimco—one of today's most powerful, secretive, and cutthroat investment firms—is a thrill you'll have to read to believe.
Perfect for fans of…stories of risk & reward, deep dives, American antiheroism.
Publication date: March 15, 2022
By Leah Thomas • Narrated by the author, Hayden Bishop & Erin Walker
Leah Thomas, the activist who coined the term 'intersectional environmentalism,' wrote this guide for the next generation of activists looking to create inclusive and sustainable change. By explicating how BIPOC individuals are inequitably impacted by environmental injustice, The Intersectional Environmentalist connects the fight for the planet with the fight for civil rights and looks to the future of both.
Perfect for fans of…intersectional politics, making change, author-narrated guides.
Publication date: March 8, 2022
---
TikTok Famous
BookTok is taking the literary world by storm, and these TikTok-ing authors have huge followings for a reason.
By Olivie Blake • Narrated by Andy Ingalls, Caitlin Kelly, Damian Lynch, David Monteith, James Patrick Cronin, Munirih Grace, Siho Ellsmore & Steve West
The first in an explosive trilogy, Olivie Blake's The Atlas Six already has an established cult following. Newly revised, edited with additional content, and available on audio for the first time, this dark academic fantasy features a secret society, a cast of supernaturally talented characters, and a dangerous initiation.
Perfect for fans of…fantastical stories, full-cast narration, mystery.
Publication date: March 1, 2022
By KC Davis • Narrated by the author
Therapist KC Davis's TikTok account, @domesticblisters, shares a revolutionary approach to home organization and releasing oneself from shame. This guide, How to Keep House While Drowning, outlines her method for cleaning and organizing, ending the stress-mess cycle, and practicing self-compassion, all geared toward helping your home feel like a sanctuary.
Perfect for fans of…author-narrated audiobooks, self-improvement, practical methodology.
Publication date: April 26, 2022
Want to browse all of our most anticipated picks?
Get a free audiobook!
When you start a new Libro.fm membership in support of bookstores, you'll get a bonus audiobook credit.