As fall approaches and we're on the home stretch for 2020 (phew!), we're here to help you plan your last quarter of audiobooks with our annual TBLT list . No, that's not a sandwich—it's your To Be Listened To reading.
From author-narrated audiobooks to anticipated debuts, check out these 20 audiobooks coming in the next few months that you can pre-order right now.
Notable narrators
Want some famous people in your ears? Elena Ferrante's long-awaited new novel is voiced by Marisa Tomei (yes, My Cousin Vinny's Marisa Tomei), and video-game-voice actress Jennifer Hale narrates Christopher Paolini's latest. Marin Ireland rounds out the list as the narrator for Fredrik Backman's Anxious People—she won the coveted 2020 Audie Award for Best Female Narrator.
By Elena Ferrante & Ann Goldstein • Narrated by Marisa Tomei
By Frederik Backman • Narrated by Marin Ireland
By Christopher Paolini • Narrated by Jennifer Hale
---
Award-winning authors
Family drama and social politics permeate Ayah Akhtar's new novel, and Walter Mosley presents diverse and distinct Black male characters in his latest short story collection. Lindy West provides commentary on some of our favorite movies, and David Sedaris brings us some of his greatest hits.
By Ayah Akhtar • Narrated by the author
By Walter Mosley
By Lindy West • Narrated by the author
By David Sedaris • Narrated by the author
---
Back in time
Japanese author Toshikazu Kawaguchi shares a quirky tale of time travel and friendship, and Native author Rebecca Roanhorse's new fantasy trilogy takes us to pre-Columbian Americas.
By Toshikazu Kawaguchi
By Rebecca Roanhorse
---
Debut authors
If you're looking for brand new authors, these picks are for you. His Only Wife is a beautifully performed debut novel set in Ghana, described in a starred review by Kirkus as "a Crazy Rich Asians for West Africa." Nancy Jooyoun Kim's debut The Last Story of Mina Lee is a mother-and-daughter drama that highlights the devastating realities of being an immigrant in America.
By Peace Adzo Medie • Narrated by Soneela Nankani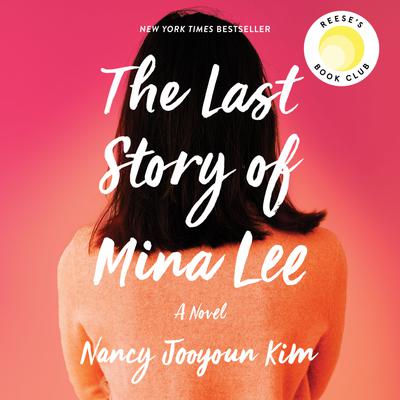 By Nancy Jooyoun Kim • Narrated by Greta Jung
---
Full cast
These audiobooks pulled out all the stops in terms of narration—both The Cold Millions and Best American Short Stories feature full casts, resulting in totally immersive listening experiences.
By Curtis Sittenfeld
By Jess Walter
---
Celebrity authors
If it's health and wealth you're after, let rapper Gucci Mane guide you with The Gucci Mane Guide to Greatness, while Dolly Parton, Songteller  weaves Dolly's personal stories with audio samples of many of her songs— a shining example of what audiobooks do best. Megan Rapinoe, the Olympic Gold Medalist and American soccer player, extends beyond her life story in her memoir with a call to action for community engagement.
By Gucci Mane & Soren Baker
By Dolly Parton • Narrated by the author
By Megan Rapinoe & Emma Brockes
---
Social commentary
These excellent narratives help us think more deeply through social commentary in a range of genres: Mychal Denzel Smith's thoughtful discussion of America, and podcast hosts Desus and Mero's humorous musings on life's big and small questions.
By Mychal Denzel Smith • Narrated by the author
By Life Lessons from the Bronx • Narrated by the authors
---
Self-help
Old year, new you? Maybe so, thanks to these books on self-improvement. Podcaster Jay Shetty helps us live less anxious lives by changing the way we think, and poet Maggie Smith talks us movingly through love and loss.
By Jay Shetty • Narrated by the author
By Maggie Smith • Narrated by the author
---
Get a free audiobook!
When you start a new Libro.fm membership in support of bookstores, you'll get a bonus audiobook credit.